---
Dear Shareholders,
We wanted to invite shareholders and prospective investors to hear Robert Eadie, C.E.O. and President, present at the OTC Investor Conference of Global Metals and Mining.
This will be a live, interactive online event where investors are invited to ask the company questions in real-time. If attendees are not able to join the event live on the day of the conference, an archived webcast will also be made available after the event.
It is recommended that investors pre-register and run the online system check to expedite participation and receive event updates.
Learn more about the event at www.virtualinvestorconferences.com and register at this link: https://bit.ly/3cd9PaB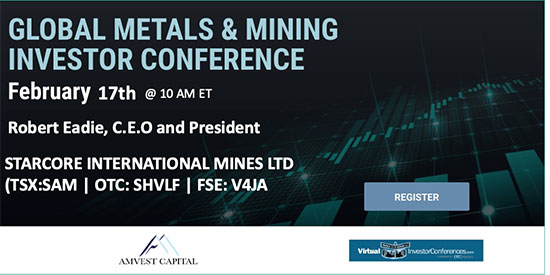 Best Regards,
Investor Relations